RECIPES: ORANGE COLD BREW SPRITZER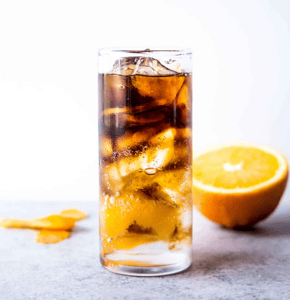 Beat the heat with this surprisingly delightful mocktail.
Fill a tall glass halfway with ice, pour in six ounces of orangina (or a similar orange soda) and six ounces of cold brew coffee. Twist an orange peel over the glass to release the essential oils and stir to marry the flavors. Enjoy this unique bitter-sweet summer drink as is or add a sprig of mint for an extra layer of refreshment.